Natural Safe & Proven Formula

Developed by Leading Trichologists
Rigorously Researched & Tested
Natural & Botanical Ingredients
Convenient for Home Use

Our satisfied customers have experienced natural hair growth results using our effective hair growth treatment program.
At Ooosh!, real hair growth is possible.
Non-Invasive Natural Treatment
Using a unique blend of natural and botanical ingredients, our hair growth treatment allows hair follicles to organically regenerate, without transplants nor any other invasive methods.

Customer Testimonials
A New Life Begins With A New Confidence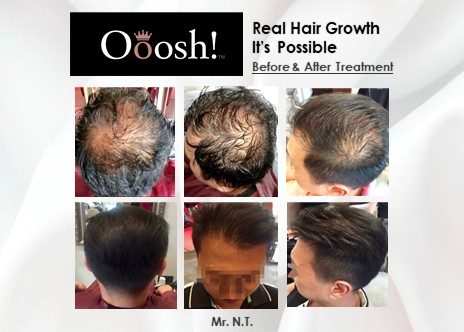 Prev
/
Next